Impressionism is the art movement utilizing small and thin brushstrokes in clear pure colors with a depiction of light and use of ordinary objects in an unusual angle. It started out as a bit of a rebellion to the established art forms of the late 1800's. The artists, including Monet, Degas, Pissaro (born on St. Thomas), and Renoir, defiantly set up their own exhibitions. Many of these artists completed their art en plein air, or outside instead of a studio. Today, Impressionism is classic, in a sense, and timeless. Many artists study this form of painting and utilize it in their own paintings.
St Thomas is the birthplace of impressionist Camille Pisarro. He is of Danish and French descent. His house can still be seen downtown on Main Street across from the Royal Dane Mall.
At Mango Tango, we have one artist who paints en plein air: Brian Murphy. He chose to work in the tradition of the French Impressionists, working with light and paint in the outdoors.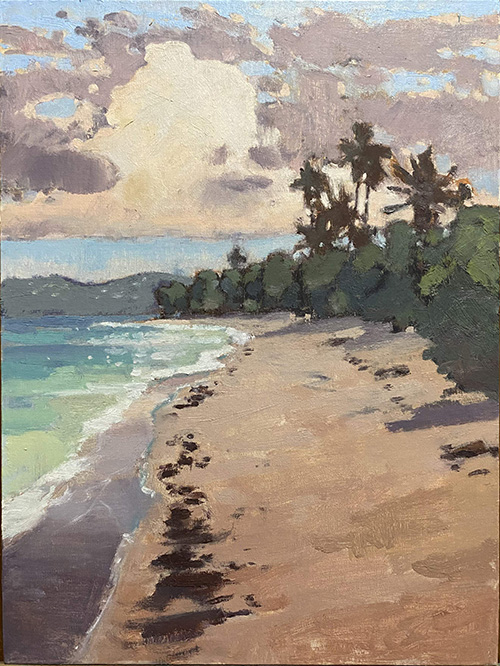 Other artists use the studio or a combination of both to complete their vision. Brenda Sylvia has amazing landscapes in her unique approach.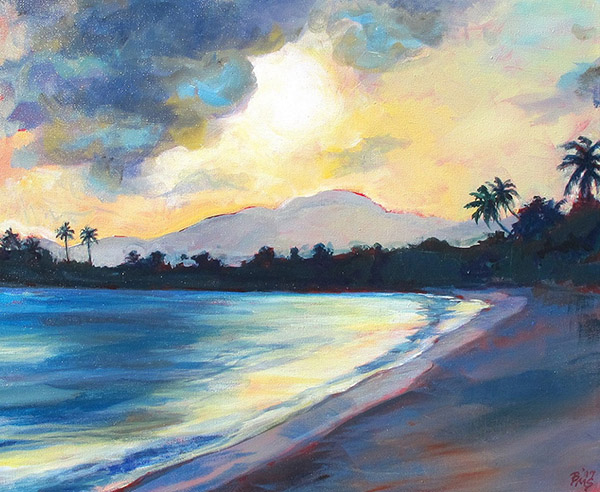 It doesn't even have to be a landscape.